Offering complete IT solutions for your business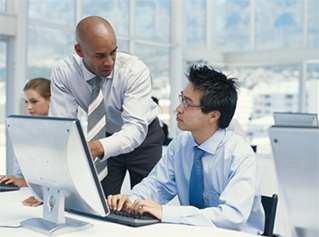 We are IT. And we've got you covered. We are the new, affordable managed IT solution that is more effective at monitoring, troubleshooting, and providing maintenance. We're the ones you call when you're looking for a trusted partner who can manage your IT needs without shelling out big-bucks.
It's our job to make IT easy. We are dedicated to providing speedy, reliable service. We're confident that no other IT service provider can give you the comprehensive and effective support system that we can. Our Geek Pak pricing model gives you the competitive advantage by providing essential IT services, without the extra costs included in typical service packages. 
We bring you peace of mind. We are firm believers that your IT issues should never interfere with your business. When you arrive in the morning, you should be able to power up and get on with your day. Our services ensure that your business's IT system is in top shape. We even guarantee it. With our Geek Pak that includes routine check ups, and availability for emergency fixes, we give you the best IT experience.